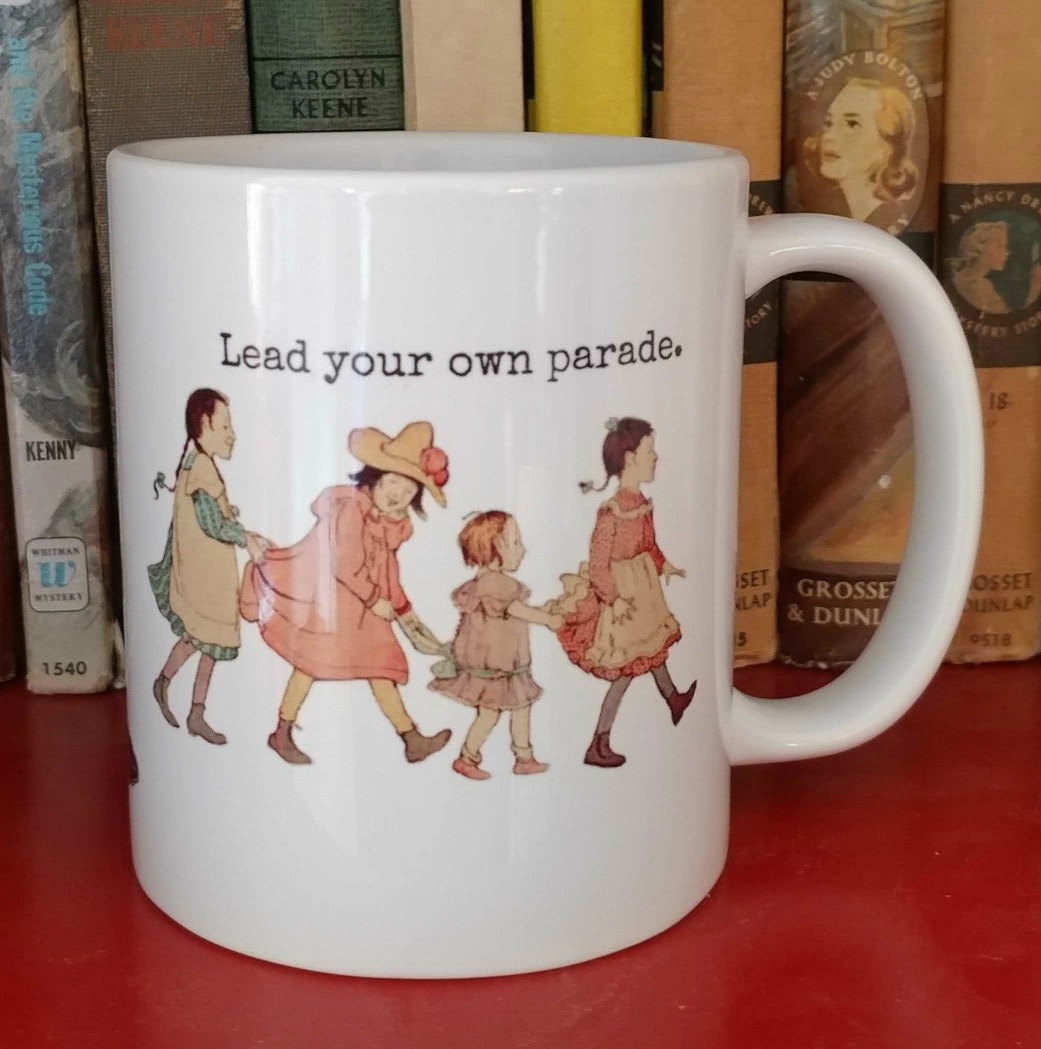 Lead Your Own Parade. This little saying popped into my mind a couple of weeks ago, I thought it would be a cheerful idea to ponder with morning coffee or tea. I went on an image hunt, I found this illustration at a library digital collection, from a 1902 children's book illustrated by Maud Hunt Squire and Ethel Mars. It suited perfectly.
I went ahead and cleaned it up in Photoshop, designed the template for the cup manufacturer, and then set about researching the artists. I found Ethel Mars and Maud Hunt Squire.
Lo and behold the Misses Squire and Mars were American artists who met in art school in Ohio in the 1890's, then moved to Paris where they became pals with Gertrude Stein and Alice Toklas, and of course they worked and exhibited with many of the artists there.
During world war one they moved back to the US and lived in Provincetown, MA, then back to France, where they lived in Vence. During Ww2 they hid out in Grenoble, then went back to France until they died in 1955 and 1956.
The Gertrude Stein's word portrait "Miss Furr and Miss Skeene was based on them. .
And now they've landed on my cup. I'm delighted but no longer shocked by these everyday moments of serendipity.
Find it in the shop here
more about Squire and Mars here